Speculative Japan 第一巻
Speculative Japan
Outstanding Tales of Japanese Science Fiction and Fantasy
"…the stories you'll find collected here will broaden your view of what is possible or imaginable, provoking unusual—and sometimes uncomfortable—thoughts. That is as it should be."
—David BRIN, Preface
日本のSF・ファンタジーの傑作を集めたシリーズ第一作目。日本のSFやファンタジーが英語に翻訳されて世界に広まるまでには、遅すぎたとも言えるほど長い時間がかかりました。Speculative Japanが発表されたのは、2007年、第65回世界SF大会が横浜で開催されたときのことです。その後、海外にも発信された本書は、独自の道を歩んだ日本のSFを多数収録し、新たなイマジネーションの世界へと読者をいざないます。
日本のフィクションは独自の道を歩み続けているという点で、世界のさまざまな文学ジャンルの中でも、重要な位置をしめています。英語圏でのSFが、長期にわたってスタイルや内容を次第に進化させながら発展したのに対し、日本のSFは全く異なる環境から出発しました。1950年代から60年代ごろに日本でSFが書かれはじめると、作家たちは、千年にもわたる日本文学の伝統と、世間にあふれる西洋のSFやフィクションとの融合をはかろうとしました。つまり、現代日本のSFは、さまざまなアイデアや時代がうずまく混沌の中からその産声をあげました。結果として、一歩一歩発展の過程をたどるというよりも、むしろ飛躍的な進歩をとげることになったのです。
新鋭の作家たちは異例の環境から出発したことで、SFの新たな視点を発見し、自分自身や身のまわりの文化を新鮮な目で捉え、想像力をふくらませました。長い時を経て、世界に広まった思索的なフィクションは相互に影響しあい、より創造的な世界を作り出すことでしょう。SFやファンタジーの輝かしい未来をも感じさせてくれる本書を、ぜひお楽しみください。
目次
Grania DAVIS
"Judy-san—Judith Merril, 1923–1997"
David BRIN
序文
Gene VAN TROYER
解説: "Phase Shifting"
小松 左京・「凶暴な口」
翻訳: Judith MERRIL
平井 和正・「革命のとき」
翻訳: David AYLWARD
河野 典正・「光」
翻訳: Dana LEWIS
眉村 卓・「不満処理します」
翻訳: HATTORI M. & Grania DAVIS
石川 たかし・魔法使いの夏
翻訳: Judith MERRIL & 矢野 徹
山野 浩一・「鳥はいまどこを飛ぶか」
翻訳: Dana LEWIS
豊田 有恒・「プリンス・オブ・ウェールズ再び」
翻訳: David AYLWARD
福島 正実・「花の命は短くて」
翻訳: Judith MERRIL & 矢野 徹
大原 まり子・「少女」
翻訳: Alfred BIRNBAUM
筒井 康隆・「佇むひと」
翻訳: Dana LEWIS
半村 良・「ボール箱」
翻訳: Dana LEWIS
矢野 徹・「折紙宇宙船の伝説」
翻訳: Gene VAN TROYER
梶尾 真治・「玲子の箱宇宙」
翻訳: TOYODA T.
川上 弘美・「モゲラ」
翻訳: Michael EMMERICH
吉増 剛造・「アドレナリン」
翻訳: 吉増 剛造 & Marilyn CHIN
柴野 拓美・「『集団理性』の提唱」
翻訳: Xavier BENSKY
浅倉 久志
後書き: "From Vertical to Horizontal"
Grania DAVIS
編集者後記: "Translator as Hero"
---
書籍データ:
viii + 296 ページ
新書判 127mm x 203mm (5" x 8")
ISBN 4-902075-26-1
黒田藩プレスID: FG-J0021-L17
定価: 2000円(消費税抜き)
表紙絵: 加藤直之
---
書評

---
---
正誤表
読者の方々からの指摘により、事実に関する間違いが見つかりました。訂正の正誤表は、以下をクリックしてご覧いただけます。なお、2007年12月以降にアマゾンで購入したSpeculative Japanは既に訂正がされております。
<正誤表>
---
編集者: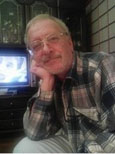 Gene van Troyer was born and raised in Portland, Oregon. He has been writing poetry and science fiction since he was about 13 years old and began selling it professionally when he was around 20. He joined Science Fiction Writers of America as an active member in 1971, and has been a member continuously since. In 1973 Fred Pohl helped him connect with Shibano Takumi, and when he came to Japan in 1974 as an exchange student at Waseda University's International Division, Shibano introduced him to the Nihon SF Honyaku Benkyō-Kai, after which he became a translation consultant to such translators and writers as Yano Tetsu, Shibano, Asakura Hisashi, Itō Norio, Imaoka Kiyoshi (Hayakawa SF Magazine editor at that time), Sako Mariko, Ōtani Jun, Fukami Dan, and many others. From 1975 through 1980 he had a regular critical review column of American science fiction in SF Magazine's "SF Scanner" section, and continued to write reviews for SF Magazine through 1994. His own fiction and poetry has appeared in Eternity, Vertex, Last Wave, Amazing Stories SF, and Asimov's SF. He is a past editor of Portland Review, a literary journal published by Portland State University, and Star*Line, the Journal of the Science Fiction Poetry Association. Most recently, he edited Collaborations: A Collection of Collaborative Poetry published by Ravenna Press in Seattle, Washington (2007).
Gene van Troyer passed away in 2009.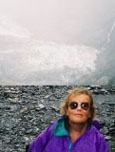 Grania Davis is a respected author and editor of science fiction and fantasy. In addition to her highly-regarded fiction, she has edited the posthumous work of the late, great Avram Davidson. She was introduced to Japanese science fiction in the early 1970's by Judith Merril, who welcomed her as a co-editor for a projected anthology of JSF, and during 1979-80 she was resident in Zama, Japan, where she worked with members of the Nihon SF Honyaku Benkyō-Kai on a number of translations for the anthology.
Her novels include The Rainbow Annals (1980), The Great Perpendicular Path (1980), and Moonbird (1986); and in collaboration with her former-late-husband Avram Davidson, Marco Polo and the Sleeping Beauty (1988), and The Boss in the Wall: A Treatise on the House Devil (1998).
She co-edited (with Henry Wessells) Avram Davidson's posthumous Vergil Magus novel, The Scarlet Fig: Or Slowly Through a Land of Stone (2005). Her Avram Davidson anthologies include the award winning The Avram Davidson Treasury (with Robert Silverberg, 1998), The Investigations of Avram Davidson (with Richard A. Lupoff, 1999), Everybody Has Somebody in Heaven: Essential Jewish Tales of the Spirit (with Jack Dann, 2000), The Other 19th Century (with Henry Wessells, 2001) and !Limekiller! (with Henry Wessells, 2003). Her short stories have appeared in numerous science fiction magazines, original anthologies, and best of the year collections. She grew up in Milwaukee and Hollywood, California, and has lived and worked at various times in bustling New York; on the slopes of volcanoes in Amecameca, Mexico and more recently in Rotorua, New Zealand; on a sandbar in Belize; in a Tibetan refugee settlement in the Indian Himalayas; near neon-lit Tokyo, where she worked as a military historian; and at the beach on North Shore, Oahu, Hawaii, where she graduated from the University of Hawaii.
She currently lives in San Rafael, Marin County, California, with her family and cats, where she is working on a collection of her own stories, and editing and publishing Avram Davidson's immortal literary estate.