Kaiki: Uncanny Tales from Japan, Volume 2: Country Delights
Kaiki: Uncanny Tales from Japan
Volume 2 – Country Delights 【諸国の物語】
The second volume in our Kaiki series moves from Edo, the center of Japan during the Shogunate, into the country, where old traditions and older fears are preserved. Enjoy a deeper and very different glimpse into the world of Japanese weird and supernatural literature, with superlative works drawn from centuries of literary creation. Includes an in-depth introduction to the genre by recognized authority Higashi Masao.
Contents
Robert Weinberg
"Preface—The Subtle Ambiance of Japanese Horror" Read online!
Higashi Masao
Introduction: "The Rise of Japanese Weird Fiction"
translated by Miri Nakamura
Yanagita Kunio 柳田國男
"Selections from 'Legends of Tōno'" (『遠野物語』より「序」「第三話」「第七話」「第八話」; 1910)
translated by Pamela Ikegami
Natsume Sōseki 夏目漱石
"The Third Night, from 'Ten Nights' Dream'" (『夢十夜』より第三話; 1908)
translated by Kathleen Taji
Izumi Kyōka 泉鏡花 
"Sea Daemons" (海異記; 1906)
translated by Ginny Tapley Takemori
Hirai Tei'ichi 平井呈一
"Midnight Encounters" (真夜中の檻; 1960)
translated by Brian Watson
This story was a finalist in the 2011 SF&F Translation Awards.
Takahashi Katsuhiko 高橋克彦
"Reunion" (大好きな姉; 1993)
translated by Andrew Cunningham
Uchida Hyakken 内田百閒
"A Short Night" (短夜; 1921)
translated by Andrew Clare
Komatsu Sakyō 小松左京
"The Kudan's Mother" (くだんのはは; 1968)
translated by Mark Gibeau
Hikage Jōkichi 日影丈吉
"The Clock Tower of Yon" (猫の泉; 1961)
translated by Rossa O'Muireartaigh
Nakajima Atsushi 中島敦
"The Mummy" (木乃伊; 1942)
translated by Ruselle Meade
Akiyama Ayuko 秋山亜由子 
"Only Child" (一人娘; 1992)
translated by Stephen Carter; graphics by Dorothy Gambrell
---
Reviews
---
Details:
xiv + 289 pages
Trade paperback 5" x 8" (127mm x 203mm)
ISBN 978-4-902075-09-0
Cover: "The Heavy Basket" from the New Forms of Thirty-Six Ghosts series by Yoshitoshi Tsukioka
---
---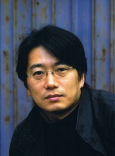 Higashi Masao (東 雅夫)
is a noted anthologist, literary critic, and the editor of Japan's first magazine specializing in
kaidan
(strange tales) fiction, named
Yoo (幽)
.
In 1982 he founded Japan's only magazine for research into strange and uncanny literature, Fantastic Literature Magazine (幻想文学, Gensō bungaku), published by Atelier Octa, serving as editor for twenty-one years until the magazine folded in 2003. It was an invaluable publication not only for its content, but also because it discovered and nurtured a host of new authors, researchers and critics in the field.
Recently he has concentrated on compiling anthologies, producing criticism of fantastic and horror literature, and researching the kaidan genre, active in a wide range of projects. As a critic he has suggested new styles and interpretations in the field, including the growing "Horror Japanesque" movement and the "palm-of-the-hand kaidan" consisting of uncanny stories told in no more than eight hundred characters. He is well-known as a researcher of the uniquely Japanese hyaku monogatari tradition, with numerous books and anthologies published.
He serves on the selections committees for various literary prizes in the kaidan genre, and since 2004 has written the Genyō (幻妖) book blog on uncanny and fantastic literature cooperatively with online bookseller bk1.
---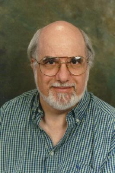 Robert Weinberg, author and editor,
is the author of sixteen novels, two short story collections, and sixteen non-fiction books. He has also edited over 150 anthologies. He is best known for his trilogy, the
Masquerade of the Red Death
, and his non-fiction book,
Horror of the Twentieth Century
. Bob is a two-time winner of the Bram Stoker Award; a two-time winner of the World Fantasy Award; and a winner of the Lifetime Achievement Award from the
Horror Writers Association
.
His website is
http://www.robertweinberg.net/