Kaiki: Uncanny Tales from Japan, Volume 3: Tales of the Metropolis
Kaiki: Uncanny Tales from Japan
Volume 3 – Tales of the Metropolis 【都会の物語】
The third and final volume of our Kaiki series returns us to the Capital City: Tokyo. While Japan has modernized, renaming old Edo as new-born Tokyo, strange secrets remain hidden under the chrome and spotlights, unaffected by our beliefs in Science and Technology. Enjoy a new collection of stories introducing the strange denizens and happenings of the shadowy world of Japanese uncanny literature. Selected and with commentary by Higashi Masao, a recognized researcher and author in the field.
Nominated for the 2012 Science Fiction and Fantasy Translation Awards!
Contents
Robert Weinberg
Preface
Higashi Masao
Introduction: "Earthquakes, Lightning, Fire, and Father" translated by Miri Nakamura
Akutagawa Ryūnosuke 芥川龍之介
"A Bizarre Reunion" (奇怪な再会; 1921)
translated by Steven P. Venti
Murayama Kaita 村山槐多
"The Diabolical Tongue" (悪魔の舌; 1915)
translated by Jeffrey Angles
Tanizaki Jun'ichirō 谷崎潤一郎 
"The Face" (人面疽; 1918)
translated by Kathleen Taji
Toyoshima Yoshio 豊島与志雄 
"Ghosts of the Metropolis" (都会の幽気; 1924)
translated by Rodger Swan and Jeffrey Angles
Edogawa Rampo 江戸川乱歩 
"Doctor Mera's Mysterious Crimes" (目羅博士の不思議な犯罪; 1932)
translated by Seth Jacobowitz
Minagawa Hiroko 皆川博子
"The Midsummer Emissary" (文月の使者; 1996)
translated by Ginny Tapley Takemori
Hisao Jūran 久生十蘭
"In Thy Shadow" (妖翳記; 1939)
translated by Derek Lin
Endō Shūsaku 遠藤周作
"Spider" (蜘蛛; 1959)
translated by Rossa O'Muireartaigh
Yamakawa Masao 山川方夫
"The Talisman" (お守り; 1960)
translated by Karen Sandness
Kawabata Yasunari 川端康成
"The Arm" (片腕; 1964)
translated by Mark Gibeau
Akae Baku 赤江瀑 
"Expunged by Yakumo" (八雲が殺した; 1981)
translated by Nancy H. Ross
Morohoshi Daijirō 諸星大二郎 
"A Sinister Spectre" (不安の立像; 1973)
translated by Mark MacWilliams; graphics by Dorothy Gambrell
---
Reviews
---
Details
xvi + 302 pages
Trade paperback 5" x 8" (127mm x 203mm)
ISBN 978-4-902075-10-6
Cover: "The Fox-Woman Kuzunoha Leaving Her Child" from the New Forms of Thirty-Six Ghosts series by Yoshitoshi Tsukioka
---
---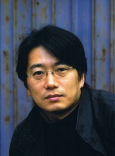 Higashi Masao (東 雅夫)
is a noted anthologist, literary critic, and the editor of Japan's first magazine specializing in
kaidan
(strange tales) fiction, named
Yoo (幽)
.
In 1982 he founded Japan's only magazine for research into strange and uncanny literature, Fantastic Literature Magazine (幻想文学, Gensō bungaku), published by Atelier Octa, serving as editor for twenty-one years until the magazine folded in 2003. It was an invaluable publication not only for its content, but also because it discovered and nurtured a host of new authors, researchers and critics in the field.
Recently he has concentrated on compiling anthologies, producing criticism of fantastic and horror literature, and researching the kaidan genre, active in a wide range of projects. As a critic he has suggested new styles and interpretations in the field, including the growing "Horror Japanesque" movement and the "palm-of-the-hand kaidan" consisting of uncanny stories told in no more than eight hundred characters. He is well-known as a researcher of the uniquely Japanese hyaku monogatari tradition, with numerous books and anthologies published.
He serves on the selections committees for various literary prizes in the kaidan genre, and since 2004 has written the Genyō (幻妖) book blog on uncanny and fantastic literature cooperatively with online bookseller bk1.
---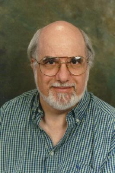 Robert Weinberg, author and editor,
is the author of sixteen novels, two short story collections, and sixteen non-fiction books. He has also edited over 150 anthologies. He is best known for his trilogy, the
Masquerade of the Red Death
, and his non-fiction book,
Horror of the Twentieth Century
. Bob is a two-time winner of the Bram Stoker Award; a two-time winner of the World Fantasy Award; and a winner of the Lifetime Achievement Award from the
Horror Writers Association
.
His website is
http://www.robertweinberg.net/