The Edogawa Rampo Reader
The Edogawa Rampo Reader

Edited and translated by Seth JACOBOWITZ
With an introduction by TATSUMI Takayuki
Edogawa Rampo (pseudonym of Hirai Tarō, 1894-1965) is the acknowledged grand master of Japan's golden age of crime and mystery fiction. He is also a major writer in the tradition of Japanese Modernism, and exerts a massive influence on the popular and literary culture of today's Japan.
The Edogawa Rampo Reader presents a selection of outstanding examples of his short fiction, and a selection of his non-fiction prose. Together, they present a full and accurate picture of Rampo as a major contributor to the Japanese literary scene, helping to clarify his achievements to the English-speaking world.
All the content of the Rampo Reader is brand-new to English. His non-fiction work has never been translated into English before. This is the only place to find a comprehensive one-volume introduction to the world of Edogawa Rampo.
Contents
Introduction
by TATSUMI Takayuki
Translator's introduction
by Seth JACOBOWITZ
I. The Fiction
1. The Daydream (Hakuchūmu)
2. The Martian Canals (Kasei no Unga)
3. The Appearance of Osei (Osei Tōjō)
4. Poison Weeds (Dokusō)
5. The Stalker in the Attic (Yaneura no Sanposha)
6. The Air Raid Shelter (Bōkūgō)
7. Doctor Mera's Mysterious Crimes (Mera Hakase no Fushigina Hanzai)
8. The Dancing Dwarf (Odoru Issun Bōshi)
II. The Essays
1. The Horrors of Film (Eiga no Kyōfu)
2. Spectral Voices (Koe no Kyōfu)
3. A Fascination with Lenses (Lens Shikōshō)
4. The Phantom Lord (Genei no Jōshū)
5. My Love for the Printed Word
(Katsuji to Boku to - Shōnen no Dokusha ni Okuru)
6. Confessions of Rampo (Rampō Uchiakebanashi)
7. Dickens vs. Poe (Dickens no Senben)
8. Fingerprint Novels of the Meiji Era (Meiji no Shimon Shōsetsu)
9. An Eccentric Idea (Kikyō na Chakusō)
10. A Desire for Transformation (Henshin Ganbō)
---
Reviews
...deliberately curated to be representative of the different stages in Ranpo's career. Additionally, the volume emphasizes recurring motifs and themes that Ranpo was fond of incorporating into both his fiction and nonfiction. The Edogawa Rampo Reader is meant to be a comprehensive, single-volume exploration of Ranpo and his work. [...] ...a valuable resource.
—Ash Brown, Experiments in Manga
---
Details
xli + 221 pages
Trade paperback 5" x 8" (127mm x 203mm)
ISBN:
Softcover 978-4-902075-25-0
Ebook 978-4-902075-57-1
---
---
Also by Edogawa Rampo at Kurodahan Press:
---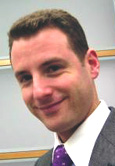 Seth Jacobowitz is an Assistant Professor of East Asian Languages and Literatures at Yale University, specializing in Japanese literature and visual culture. He received his B.A. in English literature from Columbia University, and his M.A. in Asian Studies and Ph.D. in East Asian Literature from Cornell University. He was a Fulbright Fellow to Nagoya University, a Japan Foundation Fellow at Waseda University, and a Postdoctoral Fellow at the Reischauer Institute of Japanese Studies at Harvard University.