Edogawa Rampo: The Fiend with Twenty Faces
Edogawa Rampo's The Fiend with Twenty Faces
—A Tale of the Boy Detectives Club
The Fiend with Twenty Faces, the first in the Boy Detectives series by Japan's master of mystery Edogawa Rampo, helped create a new genre in Japan and enthralled thousands of young readers.
When 1930s Tokyo is threatened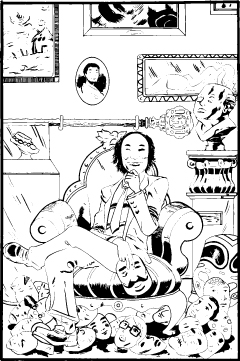 by a master thief who claims he can take on any disguise and stymie any matter of law enforcement, the people of the city have nowhere else to turn but Japan's greatest detective, Akechi Kogorō. Unfortunately for Tokyo, however, Akechi Kogorō is off on overseas business, so it becomes the job of his 12-year old assistant, Kobayashi Yoshio, to track down the thief and desperately keep him at bay until his mentor returns.
In the spirit of Sir Arthur Conan Doyle's Baker Street Irregulars, The Fiend with Twenty Faces is a classic mystery tale by a world-renowned author filled with disguises, tricks, "A-ha!" moments, and spiced with a unique Japanese flair. Will Kobayashi's intrepid band of little detectives be able to outwit the nefarious fiend, or will Tokyo be forever at the mercy of the face-swapping phantom?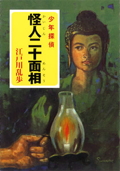 The Japanese text will be drawn from the original editions published (and still in print!) by Poplar Publishing (ポプラ社).
The Fiend with Twenty Faces (怪人二十面相, cover left) will be followed by The Boy Detectives Club (少年探偵団), with more to follow. Rampo himself wrote the first two dozen or so books in the series (and Poplar was nice enough to put them in a boxed set!), and had the remaining two dozen titles or so ghostwritten while retaining much control over the product.
Edogawa Rampo (pseudonym of Hirai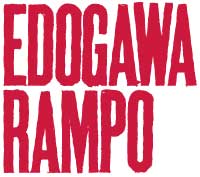 Tarō, 1894–1965) is the acknowledged grand master of Japan's golden age of crime and mystery fiction. He is also a major writer in the tradition of Japanese Modernism, and exerts a massive influence on the popular and literary culture of today's Japan.
---
Details:
Pages: 198
Trade paperback 5" x 8" (127mm x 203mm)
ISBN:
Softcover 978-4-902075-36-6
Ebook 978-4-902075-96-0
Cover and interiors: Tim Smith 3
---
Reviews:
...highly entertaining and a tremendous amount of fun. [...] Twenty Faces himself is a bit of an arrogant bastard and his rivalry with Akechi is marvelous to watch unfold. I could easily imagine reading the novel aloud; Ranpo's writing addresses the reader directly and would be well-suited for performance with very little modification needed. ...I'm glad to have had the opportunity to discover firsthand one of the other reasons why Ranpo's influence has been so enduring in Japan.
—Ash Brown, Experiments in Manga
Twenty Faces' disguise-act would seem to be a routine that could only be repeated so often, and certainly readers quickly suspect exactly what is going on in each case, but Edogawa manages to add some twists that keep everyone guessing just enough. With first Kobayashi and then Akechi falling into the clutches of Twenty Faces—or at least seeming to?—the sense of menace escalates, too.
This is light, adolescent entertainment, and very much escapist crime fiction, but it has some charm and is quite well done. Hardly realistic, Twenty Faces' crimes nevertheless are appealingly conceived and presented, and certainly amuse in their audacity, and The Fiend with Twenty Faces is good fun for what it is.
—M.A.Orthofer, The Complete Review
---
---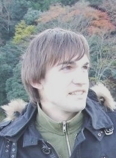 Dan Luffey is a translator residing in Kyoto who has worked in a variety of fields. A lover of bizarre and surreal tales, he works desperately to bring more of Japan's imaginative literature over to the West.




---
Also by Edogawa Rampo at Kurodahan Press: